Over the years, the popularity and community outreach of the Krikke Boys Shootout at the Make Smoking History Bunbury Speedway has steadily increased, and this year will be no exception with the fans yet again put at the vocal point.
The Lone Star Rib House on the Friday night will play host to the Wild West Shootout Dinner in an event to bring the drivers and fans together. Fans will be able to join in the fun as there will be plenty of challenges for the drivers and fans along with a meet and greet of the stars of this year's Shootout.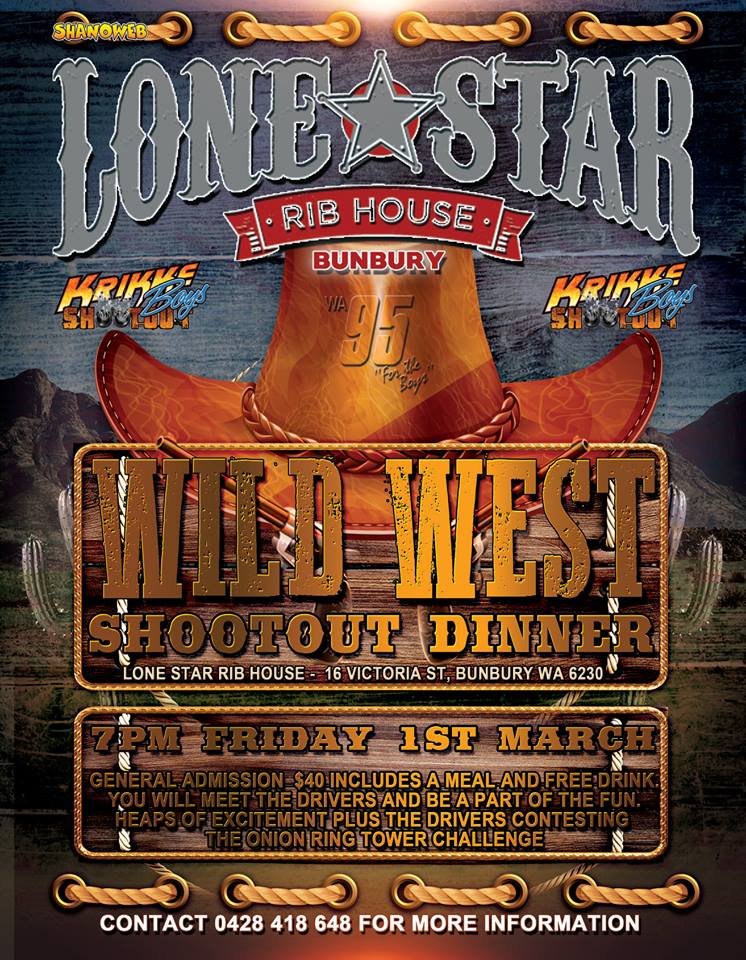 Once again, Saturday morning the Bunbury Forum will play host to the Fan Appreciation Day in what has been a massive hit for all involved since its inception. For the fans, it is the best time to see Sprintcars and Late Models up close and personal who also will be a part of the on-track action on Saturday night.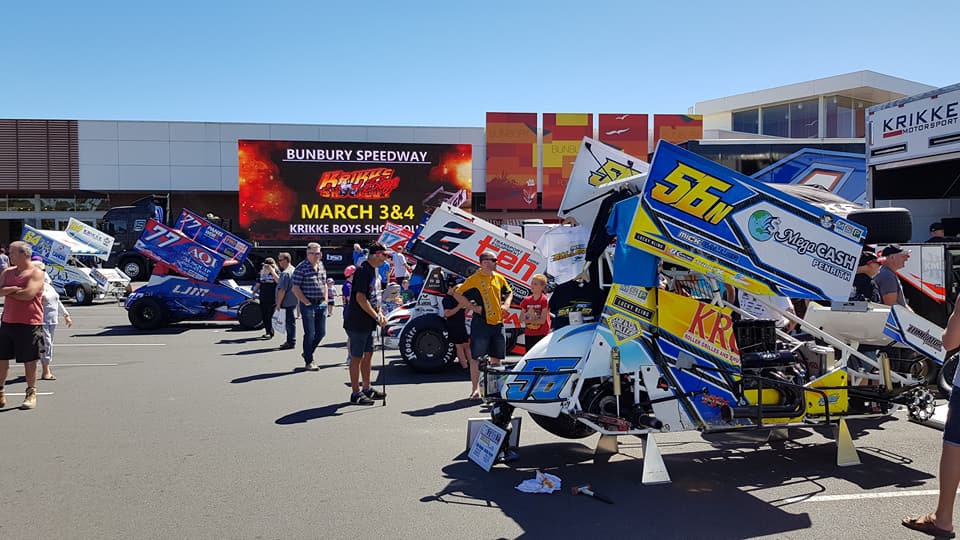 There will also be plenty of fun and games for the whole family during the day. There will also be plenty of action happening around the track during the night at the Krikke Boys Shootout with the Bunbury Forum again keeping the kids excited with a fun zone. Meaning for the entire night once again there will be plenty of fun for the whole family.