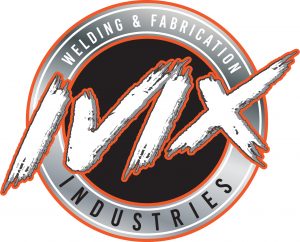 In a night where Speedway Sedans reigned supreme, the Make Smoking History left nothing on the table for the second round of the IVIX Industries South West Sedan Championship.
 New point leader, Junior Sedan driver Matthew Thomson will go into the third round at the Make Smoking History Collie Speedway on March 7 with a slender 2-point lead in the overall point race over Kyle Sayer courtesy of his win in the 12 lap feature race over Jonty Barnsby.
 Barnsby went into the feature race the man to catch with two heat race wins but it was Thomson who lived for the slick conditions leading from lap one after starting on the outside front row.
 For the round one point leader Sayer, his night ended as many have done before, chasing Barry Rose all night long as the two drivers again locked together throughout the 25 lap Production Sedans Feature.
 The former State Champion Rose had the night go his way, running the entire night undefeated in what was a perfect run down for the Sigma coming into the Production Sedan State Title held at the venue in April.
 Local stalwart Michael Hamon has taken the lead in the Street Stock proportion of the regional championship from Clint Hadley thanks to his dominant performance in the final, outclassing Collie's Paul Joss and the surprise factor Jeff Rogers.
 Ethan Genev went into Feature race the highest point scorer for the night, but a rare mistake saw the Collie driver go around but still able to salvage a fifth-place finish.
 Other winners over the night would be Deagan McNally for the New Star Juniors and Nathan Brennan taking his first-ever victory in the Legend Cars.
 The next event at the Make Smoking History Bunbury Speedway will be on February 15 for Round 15 of Queensland Speedway Spares World Series Sprintcars and Heatley's West Coast Challenge with good fields of Super Sedans and Formula 500's also on the card.
 Feature Results:
 Junior Sedans: 1. 15 Matthew Thomson, 2. 24 Jonty Barnsby, 3. 11 Erin Fraser
 Production Sedans: 1. 181 Barry Rose, 2. 95 Kyle Sayer, 3. 20 Matthew Noakes, 4. 78 Jacky Moroney, 5. 31 Kane McDiarmid, 6. 91 Joe Wilson, 7. 86 Wayne Leviston, 8. 88 David Merini, 9. 41 Rickie Nuccini, 10. 97 Zoe Seery, 11. 15 Jake Avins, 12. 27 Rachel Spalding, 13. 26 Rob Trenaman, 14. 13 Brad Mitchel 15. 3 Shane Dubberlin
 Street Stocks: 1. 7 Michael Hamon, 2. 69 Paul Joss, 3. 5 Jeff Rogers, 4. 10 Damon Thomson, 5. 4 Ethan Genev, 6. 18 Jack Favero, 7. 81 Damien Amato, 8. 6 Clint Hadley, 9. 97 Glenn Chinnery, 10. 228 Grant Hinkley, 11. 15 Wayne Thomson, 12. 314 Sean Puttick, 13. 24 Jake Williams, 14. 26 Brendan Fegan, 15. 11 Greg Hall, 16. 12 Kade Helms, 17. 36 Joe Wilson
 New Star Juniors: 1. 29 Deagan McNally, 2. 25 Alyvia Ferrero, 3. 40 Vince Lindsay
 Legend Cars: 1. 8 Nathan Brennan, 2. 4 Stewart Clive, 3. 14 Tom Roberts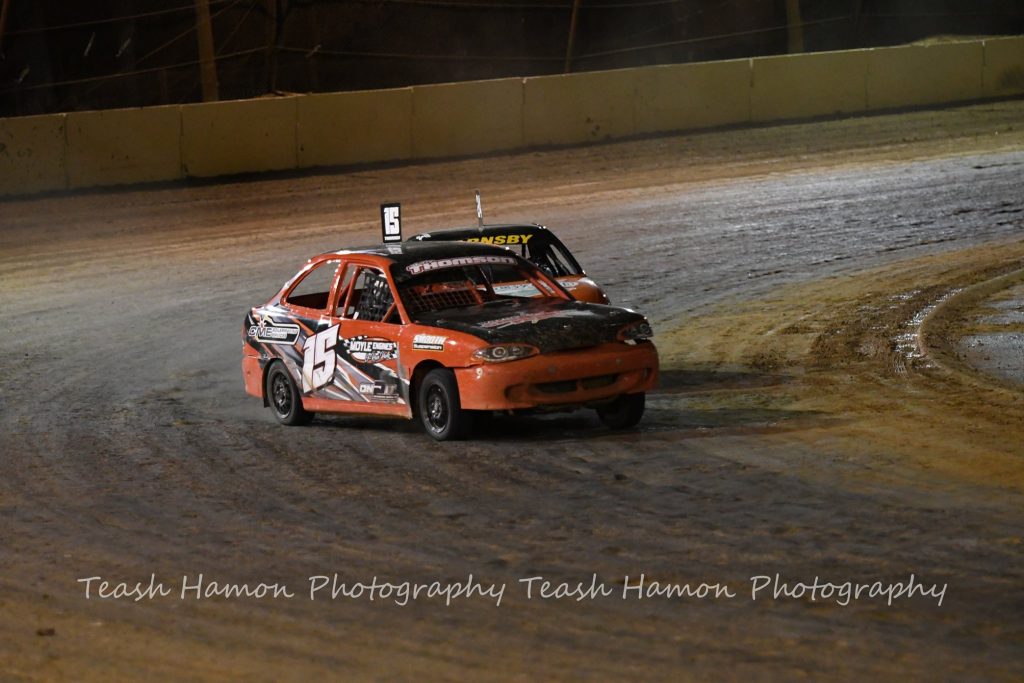 Matthew Thomson holds just a slender 2 point lead in the overall series points